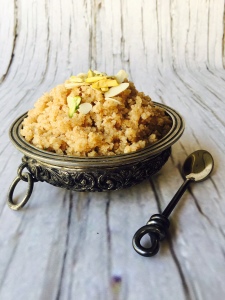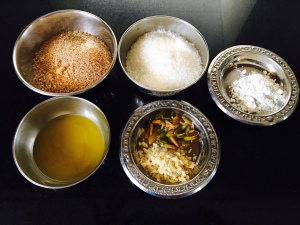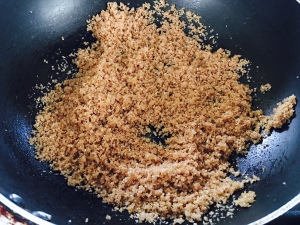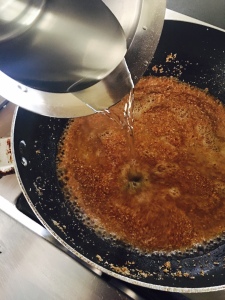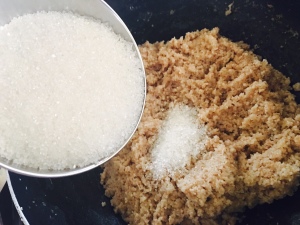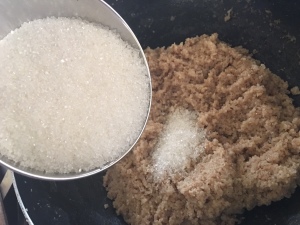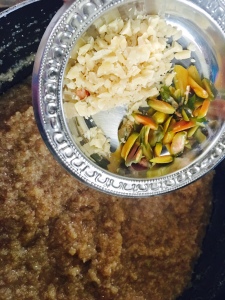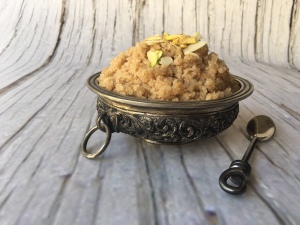 Preparation time  :  10 minutes
Cooking time       :  10 minutes
Serves                 :  4 members
Description
I am sure we all Indians with no difference in caste and creed were die hard fans of the movie hum apke hai kuan. I am no exceptional to this. I really lost count of how many times I must have seen the movie. The [salty] Halwa scene.. one of the most memorable scenes from the film and a classic has always wanted me to try the North Indian version of the halwa. I ask my North Indian friends about this recipe. Each person gave me a recipe that's a slight variation of its own. I decided to try a recipe to my convenience. As making the halwa, the salt halwa scene was playing in mind. The halwa was made with a big fat smile on my face.All I hoped for was Just a little bit of sparkling romance like Prem and nisha to happen at home after hubby dear would relish the halwa. The results of the halwa look wise was just perfect. The confident me waiting for hubby dears verdict …
He eats it with out uttering a word .. not even knowing it was a new sweet dish served to him ..
well that's the level of romance that happened.
Ingredients
| Ingredients | Qunatity |
| --- | --- |
| Wheat semolina | 1/2 cup |
| Sugar | 1/2 cup |
| Ghee | 3 tablespoons |
| Almonds + pistachios | little to garnish |
| Water | 2 cups |
| Cardamom powder | 1/2 teaspoon |
Method
Heat ghee in a heavy bottomed vessel. Fry the wheat semolina in low flame for seven minutes making sure the bottom does not burn.
Add water and cook over medium heat for 15-18 minutes until well cooked.
Add sugar and cardamom powder. Mix well and cook further for another seven minutes until the ghee separates.
Garnish with almonds and pistachios. Serve hot.
Notes
The same can be done using jaggery instead of sugar.
Once cooled, to reheat the lapsi. Add 2 tablespoons of milk and re – heat.