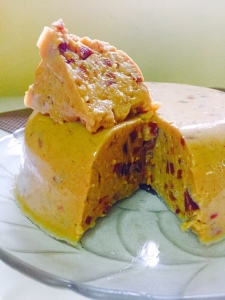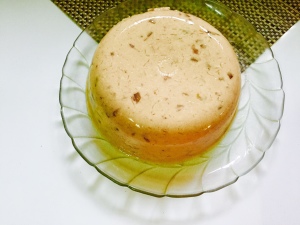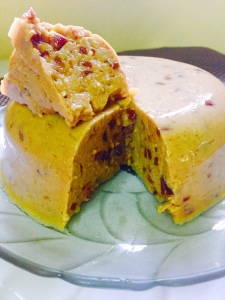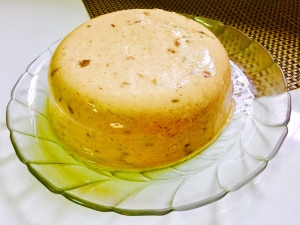 Preparation time : 30 minutes
Cooking time       : 10 minutes + 3 hours setting time in the fridge .
Serves                 : 5 members
Description
This year my chickoo plant at home surprised me by giving triple the amount of fruits it usually does. As always, I shared it with friends and relatives. Still, having loads of left over's, I was left to make good use of these beauties. I did make ice cream with a few which was a smashing hit. So this time it had to be a pudding. Our family eid milan get together of nearly 60 members was coming up as well. I made good use by trying this recipe that came up to mind. At the eid Milan lunch get together, once the dessert's were tasted. I could see every one relishing the chickoo pudding, followed with recipe please. The best part, the small amount of left overs also vanished away in seconds with all of them wanting a share to take away. Such a simple recipe with yumminess over loaded. I have planned to try the same with other fruits as well. Let's see the results.
Before that, give a try to this recipe and let me know the results please.
Ingredients
| Ingredients | Quantity |
| --- | --- |
| Chikoo purée | 1 cup |
| Chickoo chopped | 1 cup |
| Cream | 1 cup |
| Milk | 1 cup |
| China grass / agar agar | 10 grams |
| Water | 1 cup |
| Sugar | 1 cup or more to taste |
| Salt | a pinch |
Method
Soak China grass in water for ten minutes. Bring the soaked China grass to boil. Cook until the China grass has dissolved completely. Add sugar and milk. mix well to dissolve. Remove from heat and strain.
Mix in the chikoo purée, chikoo pieces to the strained milk mixture. Add the cream and a pinch of salt. mix well. Taste and adjust sweetness.
Pour into a pudding bowl. Place in the refrigerator to set for three hours or more. Serve chilled.