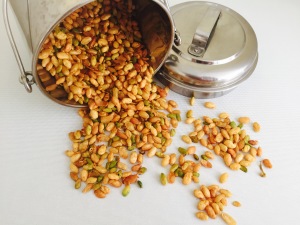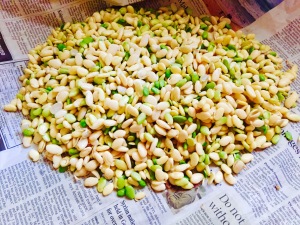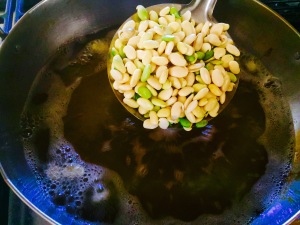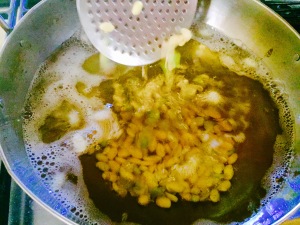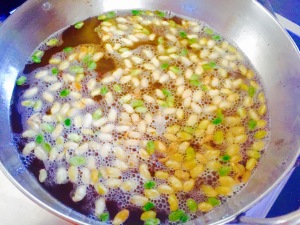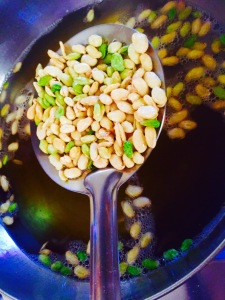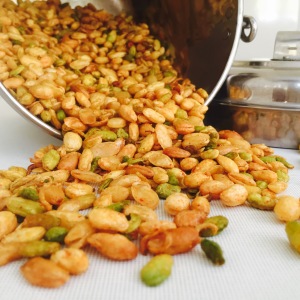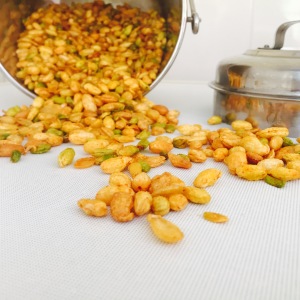 Preparation time : 2 hours + over night soaking
Cooking time : 30 minutes
Serves : 10 members
Description
Hyacinth beans are a seasonal produce that is usually available in the market only twice in a year. My entire aadhi ( family name ) clang is crazy about these beans. We make sure to use it to the maximum and what ever is done to it is enjoyed by all. It's not the same at hubby dears place as these hyacinth beans are not known much in this southern tip of Tamil Nadu. My parental uncle comes home to visit me after a long time with his family. I get a call from my aunt asking me what I want from Coimbatore. I requested her to get the seasons fresh produce from the local market. I was awe struck with the two sacks of fresh produce that they got for me. I made sure to share it with my cousins and in-laws here but still there was way too much hyacinth beans left behind. Not wanting to waste these gems that were brought with love. I made up my mind to finish it of. I did do all the recipes I know and finished half of them. The remaining were looking sad and altering me saying we will not last long.. Use us, use us..
Then I remembered about the hyacinth bean chips my mom goes bonkers over when visiting Bangalore. Googled for a recipe not knowing how they call it in Karnataka. Some how managed and got to see a few recipes. Seemed very simple to follow. Omitted a few ingredients and added a few to my liking. Made them and believe me this was the best hyacinth chips I have ever tasted till date. My parents were on a holiday to Thailand. Send the images to my mom and she was like, stop tempting me. Made sure to pack some for mom. Gave it to her and she loved it. Her surprised look with every mouth full just melted my heart. My son-in-law who was around did taste it but said nothing. Then my girl Anisha goes on to say, his mom used to make it for him and he wants a batch done next time. I did do so immediately in a weeks time. Awaited for his verdict which was silence with a smile meaning it's good but my mother's love is missing in this.
| Ingredients | Quantity |
| --- | --- |
| Hyacinth beans | 2 kg |
| Oil | to deep fry ( 1/2 litter ) |
| Salt | to taste |
| Turmeric powder | 3/4 teaspoon |
| Red chilli powder | 3 teaspoons or more to taste |
Method
Peel the hyacinth beans and reserve the tiny green beans inside.
Wash the beans well and soak with water over night.
With the help of your forefinger and index finger press the soaked bean and remove the skin .
Do the same to all the hyacinth beans. (quite a pains taking job to be done)
Heat oil to deep fry at medium heat. Pat dry the peeled hyacinth beans.
Drop the peeled hyacinth beans in batches over medium heat to crisp and lightly golden.
As you drop the beans in hot oil, the oil tends to raise above so be very careful while deep frying.
Once the hyacinth beans start to float on top it's a sign that it's cooked. Drain and keep aside to cool and get crisp.
Once all the peeled hyacinth beans are deep fried and cooled to crisp.
Add turmeric powder, salt and red chilli powder to taste. Mix well.