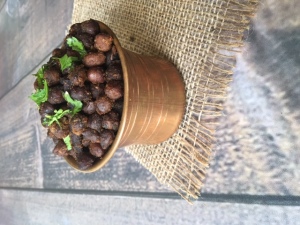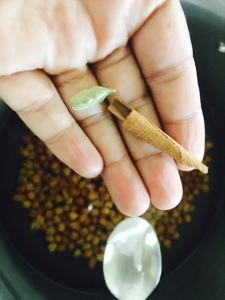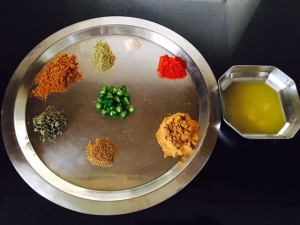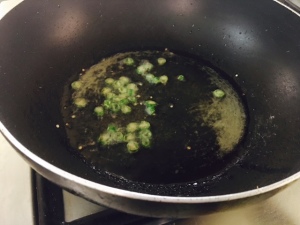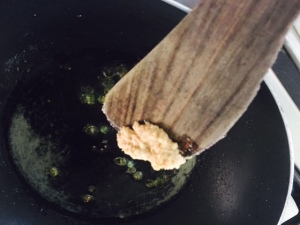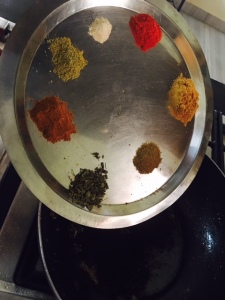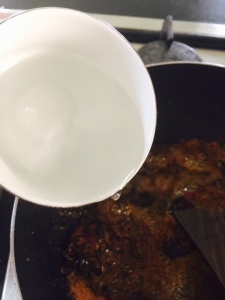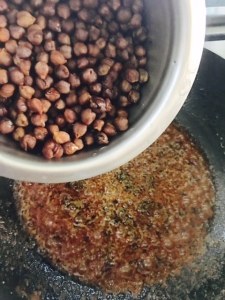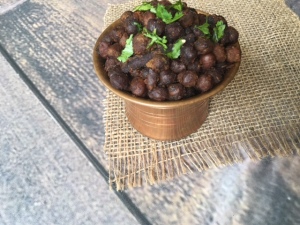 Preparation time : 8 hour
Cooking time      : 30 minutes
Serves                : 4 members
Description:
Chickpeas always reminds me of an incident. Me , in boarding school during tea break having a plate of boiled black chickpeas and hot milk. The mess chechi ( that's how we were supposed to call the mess staff ) tapped my back and told me phone call for you. The black bull head sort of telephone was placed in the main dining hall were all the senior boys sat. Excited me about the phone call from home, equally scared and nervous me about the senior boys beside me … I ran and the minute I heard my mother's voice say " hello, panchu poo ( my pet name ) " I felt a ball creep up from my tummy towards my trout which chocked me. My eyes welled and tears rolled down my cheeks. I was missing my parents, I was missing home, I was missing their warmth, I was missing their smell, I was missing every micro bit of them. As I was struggling and replying, the tea break prayer was over and the dining hall dispersed . All the senior boys saw me weeping which I felt so shameful about. Roll call time in the evening by six, all students are supposed to assemble according to our house (house was referred to the group which was named after the four seasons – I was in summer house – yellow colour ) to count the students every day for 20 minutes. The girls line is just beside three rows of the boys. I stand in the third place in the girls row. A gang of senior boys came towards me and asked me why I was crying during tea over the phone. My friend immediately replied saying she is home sick and is missing her parents. One senior offered me a chocolate bar and told " we all also miss our parents but when you have so many friends and brothers like us around who are family here.. you should not think of your parents or home much ". Till date those few words have been the best consoling words of my life time. The bond that my boarding school experience has created with my fellow school mates cannot be expressed through words. Till date the excitement and joy of interacting with my school mates brings the best happiness to me. Food and it's related memories in my tiny little mind locker… I am just left to smile at myself on this.
Ingredients
| Ingredients | Quantity |
| --- | --- |
| Brown chick peas | 250 grams ( soaked in water for eight hours ) |
| Cumin powder | 1/2 teaspoon |
| Coriander powder | 2 teaspoons |
| Red chilly powder | 1 teaspoon |
| Soda bi carbonate | 1/2 teaspoon |
| Asafoetida | 1/4 teaspoon |
| Kasoori methi | 3 teaspoons |
| Amchur powder ( dry mango powder ) | 3/4 teaspoon |
| Garam masala powder | 3/4 teaspoon |
| Ginger paste | 1/2 teaspoon |
| Garlic paste | 1/2 teaspoon |
| Green chillies | 2 chopped |
| Ghee | 3/4 cup |
| Black cardamom | 2 |
| Cinnamon | 2 inch piece |
| Black salt | 1/4 teaspoon |
| Salt | to taste |
| Coriander leaves | few chopped |
Method
pressure cook the soaked chick peas with water and soda bi carbonate for six whistles until cooked through but firm. Strain and keep aside retaining the strained water.
Heat ghee, crackle with cinnamon, cardamom and green chillies. Add the ginger and garlic paste and sauté to crisp.
Mix cumin powder, coriander powder, red chilly powder, Asafoetida, amchur powder, garam masala powder, black salt and salt with 3/4 cup of the chicken peas boiled water. Dilute with out lumps. Pour over the crisp ginger and garlic paste. Sauté until ghee floats on top.
Add the boiled chick peas. Mix well and sauté for five to eight minutes until the masala flavor infuses into the boiled chick peas. Sprinkle chopped coriander and serve hot as a side dish or a starter.