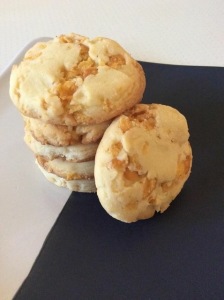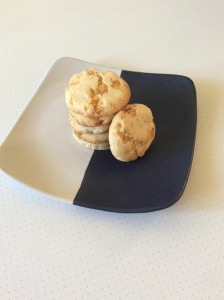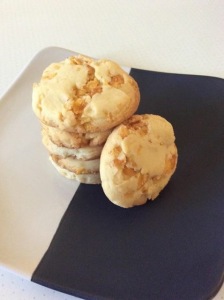 Preparation time : 25 minutes
Cooking time      : 10 -12 minutes
Serves                 : 4 members
Description
Cookies and biscuits have traveled with me from the start.. I can say. As a little one, I remember my entire aadhi clang (uncles, aunts, grand ma, cousins to all ) dunking in parle – G biscuits into hot tea as soon as we wake up sitting around the dining table starting our day with gossips and stories of else where from the daily news Papers read aloud . The joy of the dunked in soft, melt in the mouth biscuit brings to you is sure Devine and when the biscuit falls into the tea.. That moment of disappointment is a sure loss. The joy and loss of food in my little heart was itched for ever. The surprising element… Till date we all pack parle -G biscuits for my NRI nephews to enjoy as we did and they seriously are in love with the dunking part. Then came the daily routine of cookies at boarding school every morning at 10.30 which out tea break. This sure was an over dose and brought an aversion towards biscuits and cookies. Never have I dunked in cookies in school to keep up to the standards of elite around me. Now my boy loves his biscuits and cookies. The first grab when shopping from any counter is packets of biscuits and he hates to share it with others. So for his sake my journey with biscuits and cookies continue to treat him and mother him with a lot of love. These cookies were made to impress him on one of his holiday visits when home. As always, no sharing and the entire lot lined his tummy alone.
Ingredients
| Ingredients | Quantity |
| --- | --- |
| Cornflakes | 2 cups crushed |
| Flour / maida | 1 1/4 cup |
| Sugar powdered finely | 3/4 cup |
| Butter | 200 grams |
| Baking powder | 1/8 spoon |
| Salt | a pinch |
| Cashew nuts | 1/2 cup crushed |
| Vanilla essence | few drops |
Method
Preheat oven to 180 degree Celsius.
Cream butter, sugar and vanilla essence together.
Mix in all the dry ingredients – flour, baking powder, salt, cornflakes and crushed cashew nuts. Knead to get a dough.
Form dough into walnut sized balls.
Place on cookie sheet and flatten with a spoon dipped in water. (I used a round cookie cutter to get equal sized round cookies)
Bake for 10- 12 minutes.
Cool on pan for a minute or two, then transfer to a rack to cool completely.
Store in air tight container for a week or so and enjoy when needed.