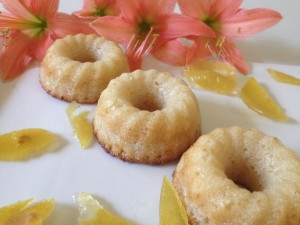 Preparation Time : 20 minutes
Cooking Time : 35 to 40 minutes
Serving : 4 to 6 members
Description
Basboosa . This is an Egyptian dessert . Its made with semolina as the main ingredient and is a sweet dish. Its light, succulent and has a slight tart of lemon along with the flavour of honey which is a clever flavour combo. I first got to know about this dessert from a satellite channel. Did take note of the recipe but didn't know the name or find time to make it. I am a member of the home bakers guilt. There was a post by Archana kumar recently in the guilt where she posted a picture of coconut basboosa. She did mention saying it tasted similar to our coconut burfi but with a grainy consistency. I was so inspired by her post and immediately tried out this lemon and honey flavoured basboosa. All credits to my gal ANISHA as she followed the recipe and baked these basboosa's.
Ingredients for syrup
| Ingredients | Quantity |
| --- | --- |
| sugar | 2 cups |
| water | 2 cups |
| lemon | 1 whole |
| honey | 3 teaspoons |
Ingredients for Basboosa
| Ingredients | Quantity |
| --- | --- |
| semolina | 3 cups |
| flour | 1 cup |
| baking powder | 1 1/2 teaspoons |
| sugar | 1 cup |
| oil | 1 cup |
| milk | 1 cup |
Method to make syrup
Peel the lemon with a potato peeler to get flat strips of peel.Juice the lemon.Bring the sugar, water, and lemon juice to a boil.
Throw in the rind of the lemon. Boil until the lemon rind is hard or the mixture is a runny syrup consistency.
Add the honey.Set aside while you make the basboosa.
Mix the semolina, flour, sugar, and baking powder. Add the oil and mix until all the batter is well blended.
Grease a large cookie sheet tray (10 x 16 inches). Add the milk just before you are about to bake.
Dot the mixture into the greased pan by spoonfuls. Level the mixture with your hand (dipped in milk).
Shake the tray to level. Bake for 1/2 hour at 350 degrees.
Cut into squares and return to the oven for 5-10 minutes. Pour the syrup over the basboosa immediately after you remove it from the oven the last time.
Serve hot , warm , at room temperature or chill at any time of the day .