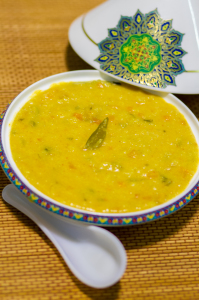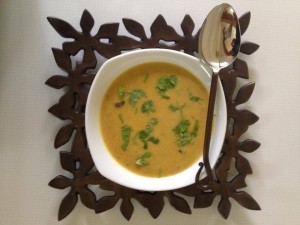 Preparation Time : 45 minutes
Cooking Time : 35 minutes
Serving : 6 – 8 members
Description
Kari kanji . Nonbu  Kanji is a staple In all Muslim house holds through out Tamil Nadu and Kerala . Mainly had during the holy month of ramadan while breaking their fast for Iftar which is hearty and filling .  Every district in both the states have their own version of this same dish . This recipe is from a place called KAYALPATTINAM  in Tamil Nadu which is near my hubby's place . A Muslim town where they have their own wonderful  custom of the married grooms having to live at their brides place there after . There is so much more to be mentioned but I will just stick on to the dish . I first had this kanji from a very close family friends place at  DR. Thamby mamas home . ( they are family actually ) this kanji being a favourite of hubby dear got the recipe from nachi amma ( mrs . Thamby ) and from then on its a staple at home . This is a tenaciously guarded recipe that is passed down from one generation to the next but rarely documented . Another important mention related to this dish . I am a great fan and follower of the Facebook page NOTES FROM A MALLU KITCHEN which is run by Reshma Nooh . She had posted this recipe with a story about her hubby being a student of crescent school in chennai ( where my brother – in – law and all my hubby's cousin brothers studied too ) where they serve this kanji and how she got the recipe … So on and so forth … I have to confess that Reshma Nooh and NOTES FROM A MALLU KITCHEN was my inspiration to start sauté , fry n bake . I was so very impressed by this story ,  she wrote about the kanji that I grabbed the idea and am doing the same religiously on my every post till date that are  soaked in wealth of emotions coursing through me related to the dish and recipe .
Ingredients
| Ingredients | Quantity |
| --- | --- |
| Basmati rice | 200 grams |
| Moong dal | 50 grams |
| carrot, cabbage and beans chopped | 50 grams |
| Tomato chopped | 50 grams |
| Onion | 1 sliced |
| Turmeric powder | 1/2 teaspoon |
| Chilly powder | 1/4 teaspoon |
| Thick coconut milk | extracted from one grated coconut ground with 2 glasses of water and strained |
| Boneless Mutton | 100 grams |
| Cumin powder | 1/4 teaspoon |
| Fennel powder | 1/4 teaspoon |
| Coriander powder | 1 /2 teaspoon |
| Ginger garlic paste | 1 teaspoon each |
| Salt | to taste |
| Curd | 1 tablespoon |
| Cinnamon | 1 inch piece |
| Cardamom | 4 |
| Cloves | 4 |
| Ghee | 2 tablespoons |
Method
pressure cook rice , moong dal , carrots , beans , cabbage , turmeric powder , onion and tomato along with enough water to cover everything, and cook for 10 minutes or until cooked well .
Cool completely .  Pressure cook the mutton with ginger garlic paste 1/4 teaspoon each , salt, chilli powder , cumin powder , fennel powder , coriander powder  along with enough water and cook  .
Cool completely and sherd the mutton pieces by blitzing in the food processor for a second .  Take the cooled rice mix, and add to blender.
Blend for a second, then stop. You just need to get the rice and veggies just a bit mashed, so you can get tiny pieces, but no big lumps.
Add coconut milk, shredded mutton and mix well by hand. No blender this time.
Heat ghee, add cardamom, cinnamon, ginger garlic paste, and sauté till light golden and crisp .
Add curd mix well and  Add to the kanji.the kanji should be of a thin running consistency like for soup .
Garnish with chopped coriander leaves and  Serve hot with cutlets  , samosas and vadaas  as accompaniment.