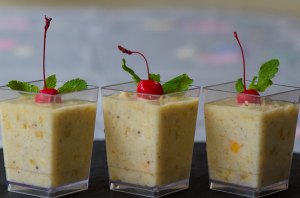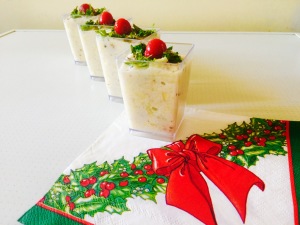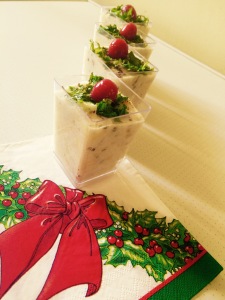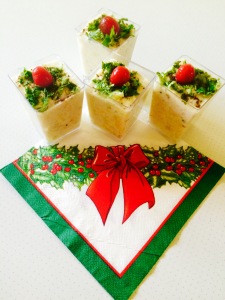 Preparation Time   : 25 minutes
Cooking Time        : 10 minutes
Serving                  : 10 members
Description
The quest for healthy food on the table is always a nerve racking business for me. As any thing that's high in calories and is extremely fatty is what my taste buds want always. So my brain always lets me use fatty culprit Ingredients. Every year on the holy month of Ramadan, I make sure to stick on to healthy way of eating but it prolongs just for a day or two. So this year made sure to have at least one dish that's healthy and not deep fried. A dessert every day after our night prayers is a must at home while fasting. Usually I make some thing with fruits, China grass or custard which is light with no eggs added to the dish. So I made up my mind to come up with a fruit chat that I remember eating at the food court at the express mall in chennai with my best buddy sulu a few years back. Tried my best to replicate the dish. Looked similar but was not as colourful as in the food court as I used all fruits with similar colour code. yet again no tasting as I was fasting and my cook with her regular "AMMA SUPER" answer made me feel even worse. I felt the addition of cracked black pepper was a big mistake. I didn't have the patience to wait until our night payers so gobbled a spoon while breaking our fast. Awesome fruit chat where the cracked pepper was the hero saying "hey, I can get along with any one you silly" to me.which resulted in me smiling and hubby dear asking me why are you smiling ??? I know, if I tell him the fact of what was in my mind.. I will be put to shame. As he thinks I am obsessed with food and it is my first husband. So just mentioned about some thing else instead. Oops a lie.. While breaking my fast. Had to tell him the truth and yet again was ragged by him making a call to the kids with all them laughing at me. Happy me as, I am sure this will be a cherished memory that I have given to my loved ones through food.
Ingredients
| Ingredients | Quiantity |
| --- | --- |
| Hung Curd | 3 cups |
| Banana | 1 chopped |
| Apple | 1 peeled and chopped |
| Ripe Mango | 1 peeled and chopped |
| Tinned Pineapple | 3 slices chopped |
| Sugar | to taste |
| Corn flour | 2 tablespoons |
| Milk | 1 cup |
| cumin powder | 1 teaspoon |
| Black pepper corns | ½ teaspoon crushed |
| Fresh coriander leaves | 1 tsp chopped |
| Mint leaves | 10 chopped |
| Lemon juice | 1/2 a lime |
| Black salt (kala namak) | 1/4 teaspoon |
| Chaat masala powder | 1/4 teaspoon + to sprinkle |
| Salt | to taste |
| Tinned cherries | to decorate |
Method
Bring milk to a boil and add cornflour diluted in a little milk to it while stirring.
Keep stirring while the milk is simmering and the mixture thickens to a thick saucy consistency with out lumps .
Take it off the heat and cool. Add salt,crushed pepper, cumin powder and  chat masala powder. Taste and adjust seasoning.
Mix  all the fruits in a bowl, add lemon juice and sugar, mix well.Pour the cooled milk – cornflour mix over the fruits and toss well.
whisk the hung curd. Add the whisked hung curd little at a time to the mixed fruit and keep mixing to get a thick consistency mass of fruit with a saucy textured curd. Taste and adjust seasoning,sugar and other ingredients.
Garnish it with chopped green coriander leaves and mint leaves. Sprinkle chat masala powder over and top with a cherry to add more glamour. Chill and serve.
Notes
You can add any fruits of the season for this dish like grapes, guava, pears etc…
I have used fresh pineapple chopped and boiled with sugar to taste and water for 10 minutes. Cooled it completely and mixed with the chopped fruits as I didn't have tinned pineapples.
You can add tinned mock tail fruits also. Make sure the curd you use is not sour.