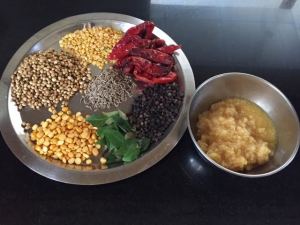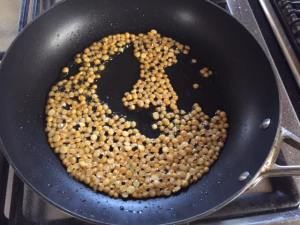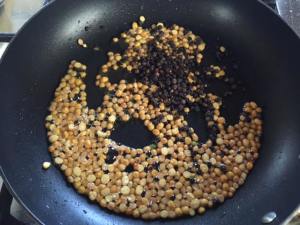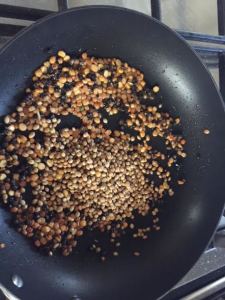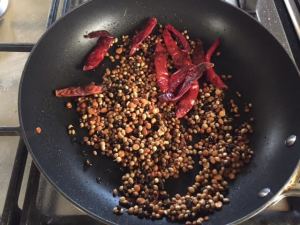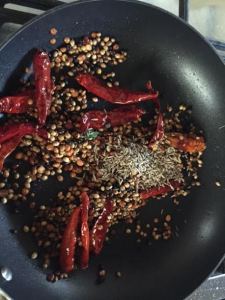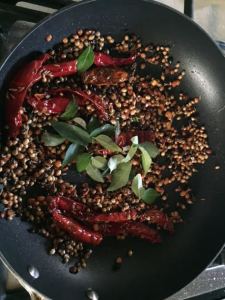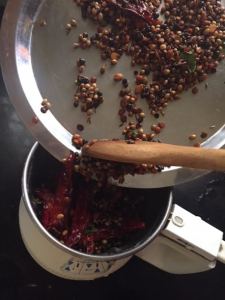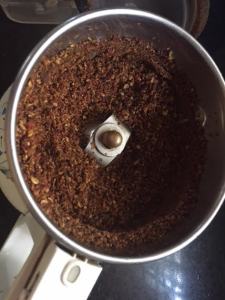 Preparation time : 20 minutes
Cooking time      : 18 minutes
Serves                : 8 members
Description
I have always wondered how do people make rasam with rasam powder's that are stored in air tight jars as I was taught to make rasam in various way's but always to grind a powder fresh just before making the mighty rasam. I know it's no big deal but to us South Indians, our rasam means a hell lot. Hubby dears far relatives do visit us quite often, on one such visit one of his cousin mentioned about the rasam powder. I immediately asked her to make a batch for me. I made sure to take note of the ingredients and how it was made. That day the rasam also was made with the instant rasam powder. It tasted equally good as the fresh powdered rasam. My girl comes to kitchen and asks me, what's being made. The entire house smells so good. (my true blue vegetarian girl, the aroma of the rasam tickled her nostrils ) seeing the rasam powder, she took the entire batch for herself. I made another batch again the next day. From then till date, my girl makes sure to ask for rasam powder on her every visit. I do it with pride as I have grown up seeing my grand mother pack so much food and edible goodies for her six married daughters homes after their every visit. It is hard work but the memories that will be itched with the food sent over will remain for ever and ever. As all my aunts even till date do talk about how my grand mother used to send them hands full after their every visit. We girls have so much pride in showing off about any thing and every thing connected to our parental roots. Cliche we .. Poor men .
Instant Rasam powder
| Ingredients | Quantity |
| --- | --- |
| Ghee | 1 teaspoon |
| asafoetida | 1/4 teaspoon |
| Toor Dhal | 1 and a 1/2 cups |
| Channa Dhal | 1 and a 1/2 cups |
| Pepper | 1/4 cups |
| Coriander seeds | 3 cups |
| Whole dry red chilly | 20 ( can increase if you want more spice) |
| Cumin seeds | 1/4 cup |
| Curry leaves | 1/2 cup |
Method
Heat ghee in a wok, add toor dhal, channa dhal and fry till golden brown and add pepper corns.
Once they pepper corn splutters, add coriander seeds and fry to  golden brown.
Add dry red chillies and fry till the red chillies inflate and are fried.
Add curry leaves and once you hear them crackle add some cumin seeds  and immediately turn off the flame.
Cool this mixture completely and grind to a coarse powder. Store in air tight clean containers at room temperature.
Use as required when making rasam by adding a tablespoon when tempering the rasam.