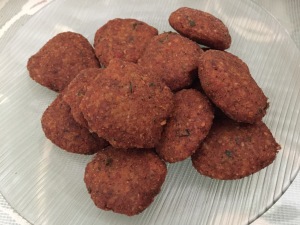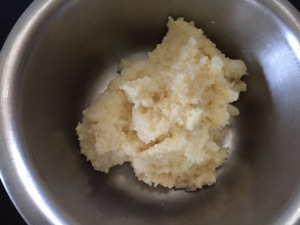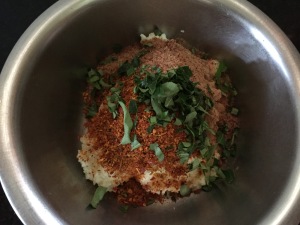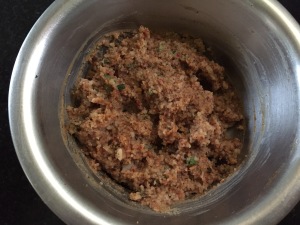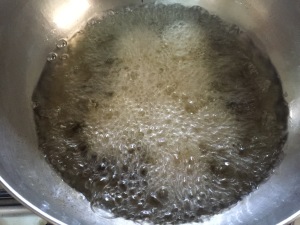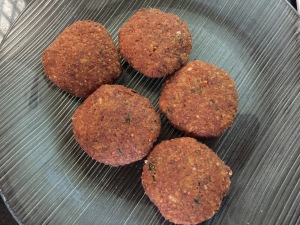 Preparation time : 15 minutes
Cooking time      :  2 minutes for each batch deep fried
Serves                :  4 to 5 members
Description
Authentic home recipes that are passed down from generation to generation is what that always excite's me the most as it carries a lot of untold stories and values to it. This dish I remember having it at one of my friends place in kayalpattinam for lunch as a side dish. It sure did have an actuate taste and I didn't like it much as well then. Now being the true blue foodie I am, this recipe just did came into my mind from no where. Gave it a try and was hit on the table. The most amazing thing about this recipe is, it uses an unusual combination of cupboard friendly ingredients that's always available at home. These simple recipes passed down from self – taught culinary whizz's with easy approach and uncomplicated home style recipes are a silver spoon feeding to us where we always are looking to rustle up a meal of comfort food for the family or to host a gathering . It's all about warmth and hope that brings in a glow with child – like delight profound in its simplicity. It feels great to be sharing these little known Muslim cuisines into context, explaining the significance of each dish.
| Ingredients | Quantity |
| --- | --- |
| Maasi powder | 50 grams |
| Rice cooked | 1 cup |
| Egg | 1 |
| Chilli flakes | to taste |
| Cumin powder | 1/2 teaspoon |
| Fennel powder | 1/2 teaspoon |
| Curry leaves | few chopped |
| Grated coconut | 1 tablespoon |
| Salt | to taste |
| Oil | to to deep fry |
Method
Grind rice to a coarse paste.
Add all the other ingredients to it except for oil and mix well.
Heat oil to deep fry.
Shape the rice mix into small rounds of goose burry Size with wet hands.
Flatten a bit and deep fry to golden.
Drain and serve hot.