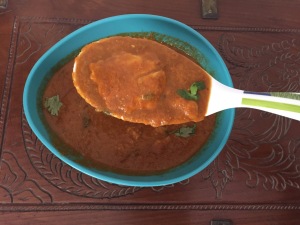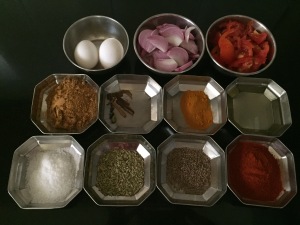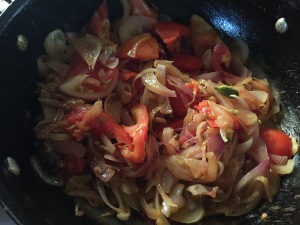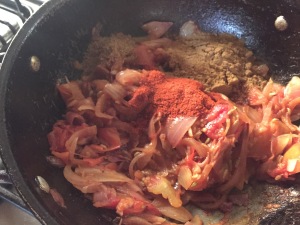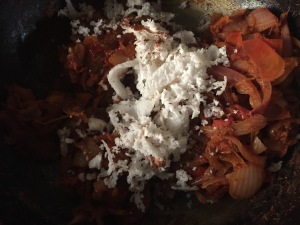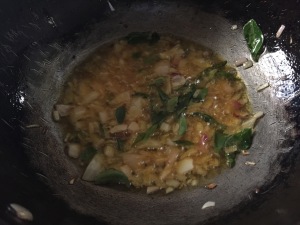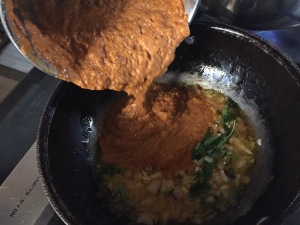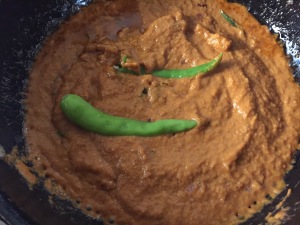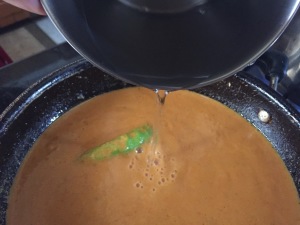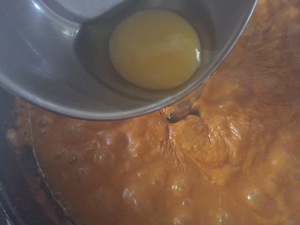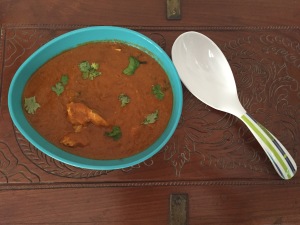 Preparation time  : 15 minutes
Cooking time       : 15 minutes
Serves                 : 4 members
Description
The pain we home chefs go through to plan a menu at home on every day basis with a million things to be noted while doing so. I tell you it's not an easy go thing to do . Here at home, I often feel the curries are repeated very often and my to go curry when pressed for time with not much ingredients in my pantry is the mighty poached egg curry. I remember, getting this recipe out of an English magazine shared by a chef under the konkani recipes. He had served this curry with neer dosa. From my first try of this recipe to till date, this curry has taken twists and turns and finally settled down to the recipe I am sharing with you all. Simple with mouth watering flavors. Easy to make aromatic curry that can be served with anything and everything. Hubby dear usually avoids eating egg yolks. So when this curry is made for him alone it's made with the egg whites. All the yolks are scrambled and my cook at home gets to feed on it. One day she is like " amma eppadi mutta manjal karu sapittu sapittu enakku heart attack vandhu nam sikiram suthuruvan. " meaning " amma , if I eat egg yolks like this , I will get a heart attack soon and die ". I just burst out laughing. Every time I make this curry .. My cook pops up in my mind ..
| Ingredients | Quantity |
| --- | --- |
| Eggs | 2 |
| Cinnamon | 1/4 inch piece one |
| Cloves + cardamom | 1 each |
| Onion | 1 sliced |
| Tomato | 1 big chopped |
| Grated Coconut | 1/2 cup |
| Coriander powder | 2 tablespoons |
| Red chilly powder | 1 and a 1/2 teaspoon |
| Cumin seeds | 1 teaspoon |
| Fennel seeds | 1 teaspoon |
| Onion | 1 big chopped |
| Curry leaves | few |
| Ginger and garlic paste | 1/2 teaspoon each |
| Green chillies | 2 slit |
| Coriander leaves | few chopped |
| Oil | 3 tablespoons |
Method
Roast cinnamon, clove, cardamom, onion, tomato, red chilly powder, coriander powder, cumin seeds, fennel seeds and grated coconut in one teaspoon of oil until golden in colour. Cool completely and grind to a paste.
Heat oil, add curry leaves and chopped onions. Sauté to brown, top with ginger garlic paste. Fry to crisp.
Add the ground masala with green chillies and water. Boil until raw smell vanishes.
Drop raw eggs into the curry and cook undisterbed for 10 minutes. Simmer for two minutes until oil floats on top.
Garnish with chopped coriander leaves and serve hot with anything and everything.