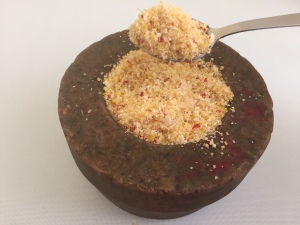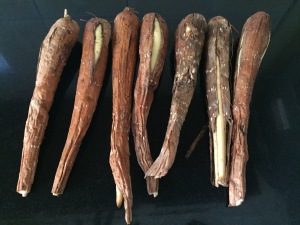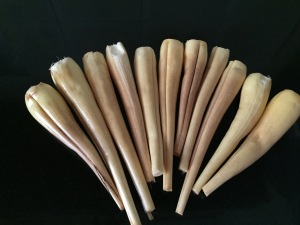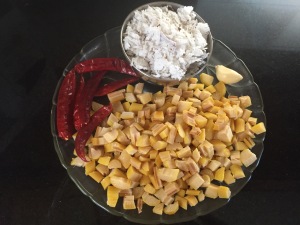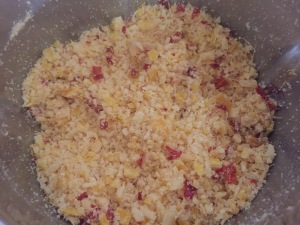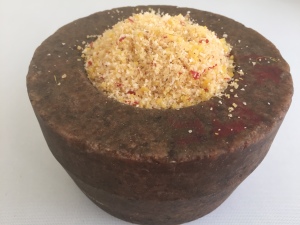 Preparation time : 10 minutes
Cooking time      : 30 minutes
Serves                : 4 members
Description
Sprouts of Palm have always being in ample at home here at hubby dears place and back at moms place too. Always treated as a snack to munch and pass your time. Usually not liked but is there for you when in season. All they do is just boil it with salt and turmeric powder. Once on a visit to my father-in-laws elder brothers home. They offer me a powder form of snack with a spoon that looks fibrous too. Before I could taste, I asked my elder mother-in-law what it was and she's like panam kilanzgu ( sprouts of Palm ). I took a mouth full not wanting to say no to it as it looked different. My eye brows raised as it was delicious. I immediately did take note of how it was made. My mother-in- law did make fun of me saying .. Chef does not know this simple village snack recipe.. Shame shame puppy Shame . At times we tend to focus on too many complicated things that are far away and beyond us forgetting the simple things which is what we are. This sure was an alerting call signaling me to focus more on our local simple food than the out of the box international fare. So holding on tight to our roots here is a simple, healthy snack from my home town Tirunelveli .
Sprouts of Palm seeds spicy powder
| Ingredients | Quantity |
| --- | --- |
| Sprouts of Palm seeds | 5 |
| Dry red chillies | 3 |
| Garlic | 1 flake peeled |
| Grated coconut | 3/4 cup |
| Salt | to taste |
| Turmeric powder | 1/4 teaspoon |
Method
Peel and wash the sprouts of Palm seeds.
Pressure cook for seven whistles adding water to immerse, salt to taste and turmeric powder.
Remove and drain. Cool completely. Peel the fibrous skin and chop to bite size pieces.
Pat dry the pieces making sure no moister is left.
In a food processor powder dry red chillies, grated coconut and garlic together with out adding water.
Mix well to get a coarse powder.
Top with the sprouts of Palm seeds pieces and powder further with out adding water.
Open the food processor lid, mix well with a spoon. Blitz again to mix well.
Taste and adjust seasoning. Serve as a snack.