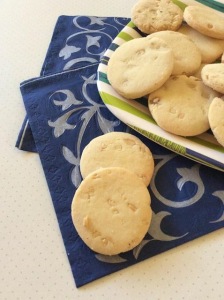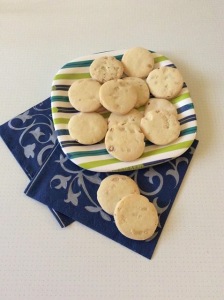 Preparation Time     : 1 hour 20 minutes
Cooking Time          : 15 – 20 minutes
Serving                   : 6-8 members
Description
My first vivid memory of cookies around this very day several years ago, when I was in primary school…. Trays of cookies were distributed to all the students during mid tea break by eleven every morning. We called our every day cookies" DOG BISCUITS " not sure why?? On hungry days I would grab two and eat them looking at the ooty lake and the pine trees around. Most of the days, I would ask the early birds who are returning from tea about what cookies? If the answer was dog biscuits, immediately a u- turn was taken heading back to the class  rooms. Once in a blue moon we were served Ginger cookies and it sure will be the talk of school. Now coming to this cookie. The first bite, you hear the cracking sound of the cookie, reaching the softness deliciously dissolving in your mouth. This took me straight back to the dog biscuits in school as this is what I have been experiencing for days and years together.  Only after I started baking did I get to know the art and what a bakers nightmare is until  perfected with practice. I ( it's we – all my fellow school mates ) did take things for granted with all the spoon feeding done to us in boarding school. It was so easy for us to nick name a cookie as dog biscuit with out knowing how much heard work, practice and multiple techniques involves in making a cookie. Crazy breed me…. Getting to realize this  nearly after a decade. Umm, better late than never isn't it ??
Ingredients
| Ingredients | Quantity |
| --- | --- |
| Cashew nuts | 2 cups |
| Flour / maida | 1 1/4 cup |
| Salt | a pinch |
| Powdered sugar | 1 cup |
| Butter | 1/2 cup |
| Vanilla essence | 1 teaspoon |
| Milk | 1/4 cup |
| | |
Method
 Chop half of the measured cashew nuts and powder the remaining by blitzing in a food processor with out water to a dry powder.
mix powdered sugar, salt and butter with an electric egg beater in low speed.
Do not over mix. add vanilla essence, flour and powdered cashew . Knead gently to form a dough. Cling wrap the dough and refrigerate for one hour in the refrigerator. preheat oven to 170 degrees Celsius.
Roll small lime sized balls out of the dough and flatten. ( I rolled out the dough evenly and used my round cookie cutter to get even sized cookies ) Dip the flat side of the cookie into milk.
Stick chopped cashew nuts on top. bake for 15-20 minutes to a light golden colour in the middle rack of the oven.
Remove and cool completely as cookies tend to crumble when hot. store in air tight containers at room temperature and serve.