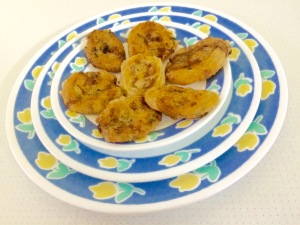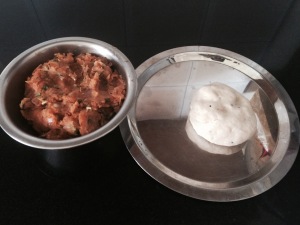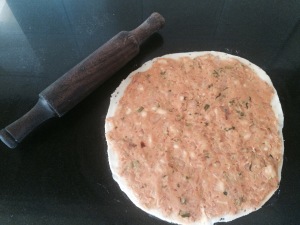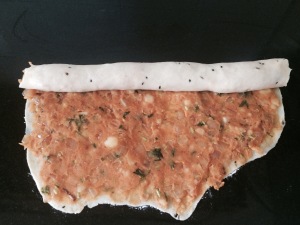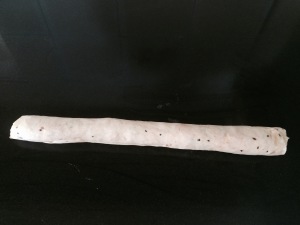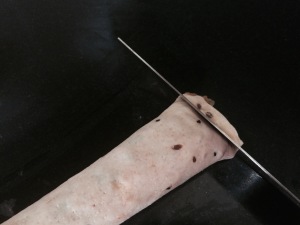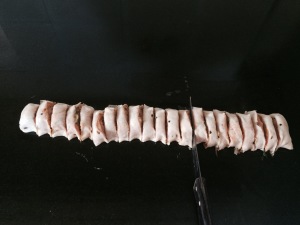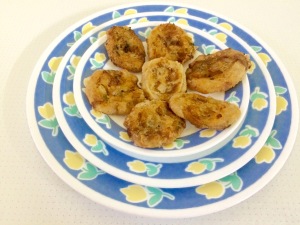 Preparation time  : 34-40 minutes
Cooking time       : 15 minutes for filling + 3-4 minutes for each batch deep fried
Serves                 :  6-8 members
Description
The deconstructed version of any dish sure does excite me a lot. This is a deconstructed version of our regular samosa 's. The huge one triangular calorie culprit is made into small bite size pinwheel's here which is so easy to munch letting you feel the same soothing effect. These desi – inspired posh snack is guaranteed to chase away your blues. The clever new tweak to this classic is a tribute done to this soul Warmer that you will love. These deconstructed therapeutic comfort snack never fails to make you feel indulgent as these have comforted generations and truly endured the test of time. Try these lighter, brighter and much more modern treasure trove delicacy that will sure raise eye brow's of your loved ones. What an amazing reinterpretation done to the Indian staple that's turned humble to naughty. All the best peep's for an exciting gamble to unshackle your regular palette where you need not burn a hole in your pocket's by visiting restaurant's , instead just add more verity to home cooking.
Ingredients for the dough
| Ingredients | Quantity |
| --- | --- |
| Flour/maida | 1 cup |
| Semolina | 2 tablespoons |
| Salt | to taste |
| Oil | 3 teaspoons |
| Cold water | 1/3 cup |
| Cumin seeds | 1/4 teaspoon |
Method
Mix all the ingredients together to get a soft dough. Do not knead too much.
Cover with a damp clean cloth and rest for 15 minutes.
Ingredients for filling
| Ingredients | Quantity |
| --- | --- |
| Boiled mashed potato | 2 cups |
| Cumin seeds | 1/4 teaspoon |
| Green chilly | 1 chopped |
| Mango powder | 1/4 teaspoon |
| Salt | to taste |
| Coriander leaves | few chopped |
Method
Mix all the ingredients together. Taste and adjust seasoning.
Divide the mix into two equal portions.
Other ingredients
| Ingredients | Quantity |
| --- | --- |
| Flour / Maida | 3 tablespoons |
| Water | 1/2 cup |
| Oil | to deep fry |
How to proceed
Mix flour with 1/2 cup water and set aside.
knead the dough for a minute. Divide dough into two equal parts.
Roll each dough ball into eleven inch diameter. Spread one part of the potato filling evenly over rolled dough. Press slightly.
Roll the dough sheet gently but firmly to get a neat firm log. Seal the edges with water. Roll the log gently 6-7 times to keep it together.
With the help of a sharp knife, slice both the ends about one inch long. Then slice the log to half inch thick pieces to get about 13-15 pieces.
Press pine wheels slightly to flatten a bit.
Repeat the same with the remaining dough and potato filling.
Heat oil to deep fry. Dip the deconstructed samosa pieces into thin batter and drop into medium hot oil in batches of six pieces at a time.
Deep fry to golden and crisp. Drain and serve hot with tamarind sweet chutney, mint chutney.