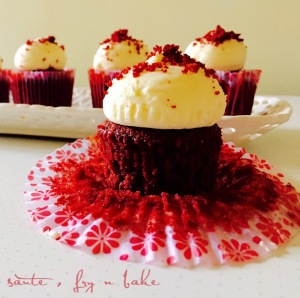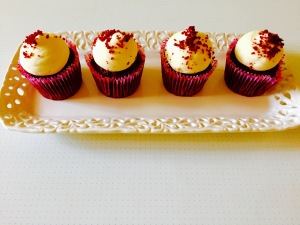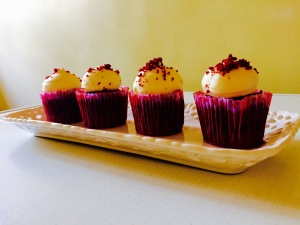 Preparation time  : 30 minutes
Cooking time       : 20 to 25 minutes
Serves                 : 6-8 members
Description
Day's of drooling over exotic looking cakes, pastries and baked goodies in foreign magazine's are put to shame with much talent seen here in India by our home ministers who are so called as home bakers. I am awe struck with so much talent that all these home bakers posses through out India. The hard work and dedication they must have to put up with one cake, my god.. We must find new words to describe what they go through. I really got to know in and out about this only through my daughter's home baking experience. Tough job to be done with a hell lot of patience. I made up my mind that baking and decorating cakes is not meant for me as I am so used to cooking with my instincts with a little of this and that. Start to cook a dish and finish it must be done with in some time. Here for a cake to be done it takes days. Uff, this is not my cup of tea. But still at times for a change to challenge my comfort zone I do bake and this cup cake as well was done on one such day. I have already baked a red velvet cake for Father's Day when I had my dad visit me. So many followed the same recipe and made these cup cakes. Pitch perfect, soft, moist with the correct rise and colour. At days like this I feel I struck gold. This post is purely dedicated to all the home bakers of India that has brought in a revolution of confidence in women to earn an identity of their own with so much confidence and grace. Hip hip hurray to you all.
Cake flour ingredients
| Ingredients | Quantity |
| --- | --- |
| All purpose flour / maida | 1 cup |
| Corn flour | 2 tablespoons |
Cake flour Method
Remove 2 tablespoons of flour from 1 cup flour and replace it with 2 tablespoons of corn flour.
Sift together three times and use as demanded in the recipe.
For this recipe I used 2 1/2 cups all purpose flour /maida.
Removed 5 tablespoons of flour and replaced it with corn flour.
Always measure after shifting both the flours together.
Ingredients for the cake
| Ingredients | Quantity |
| --- | --- |
| Cake flour(not self-rising) | 2 1/2 cups |
| Salt | 1 teaspoon |
| Cocoa powder | 1/4 cup |
| Sugar | 1 1/2 cups |
| Canola oil | 1 1/2 cups ( I used sunflower oil instead ) |
| large whole eggs | 2 at room temperature |
| Red food colouring | 1/4 cup |
| Pure vanilla extract | 1 teaspoon |
| Buttermilk | 1 cup |
| soda - bi - carbonate | 1 1/2 teaspoons |
| White vinegar | 2 teaspoons |
Method for the cup cake
Pre heat oven to 175 degrees Celsius.
In a medium bowl, whisk cake flour, salt, and cocoa. set aside.
In the bowl of an electric mixer fitted with the paddle attachment, combine the sugar and oil, and beat on medium speed until well combined.
Add eggs, one at a time, beating well after each addition. Add food colouring and vanilla, beat until well combined.
Add flour mixture, alternating with buttermilk, scraping the sides of the bowl with a rubber spatula as needed.
In a small bowl, mix soda – bi – carbonate and vinegar until combined. Add to batter, and beat for 10 seconds.
Evenly divide batter between the lined cup cake liners.
Bake until a cake tester inserted in the Centre of each cup cake comes out clean, 20 to 25 minutes.
Transfer to a wire rack to cool in the pans for 5 minutes. Remove from the pans, and return to the rack to cool completely.
Allow cakes to cool completely before icing.
Cream cheese icing  ingredients
| Ingredients | Quantity |
| --- | --- |
| Cream cheese, softened | 450 grams |
| Unsalted butter, softened | 120 grams |
| Vanilla extract | 1 teaspoon |
| Icing sugar, sifted | 2 1/2 cups |
| Salt | a pinch |
Icing method
With an electric mixer, blend together cream cheese and butter until smooth.
Reduce speed to low, and blend in icing sugar, salt and vanilla extract.
Increase speed to high, and beat until light and fluffy.
How to proceed
Fill cream cheese frosting into pipping bags fitted with nozzle of choice.
Pipe over each cup cake and serve.
Notes
Make sure you use cake flour not self raising flour for the cup cake.
Make sure all the ingredients for the cup cake are at room temperature.
Place the cream cheese icing in the fridge until needed to be used as the icing tends to loose its firmness in hot weather.
Store the cup cake's at room temperature in an air tight box and it stays fresh for 2-3 days.
The brand name of the red food colour that i have used is rayner's red concentrated food colouring.
Be careful with the red food colouring as it stains the cloths you wear as well as your kitchen counter.