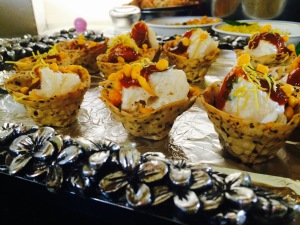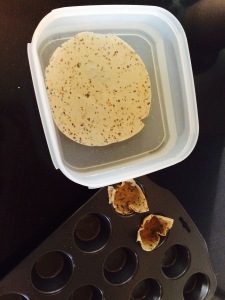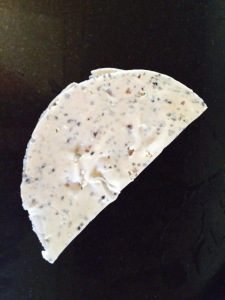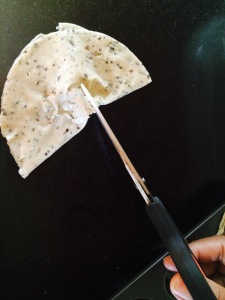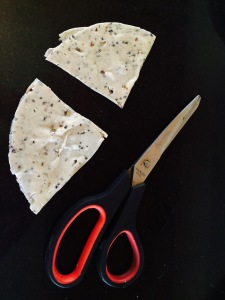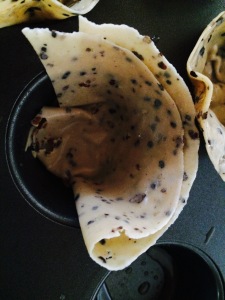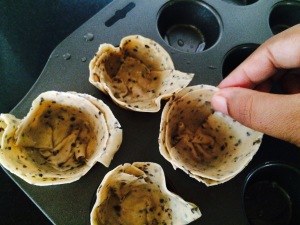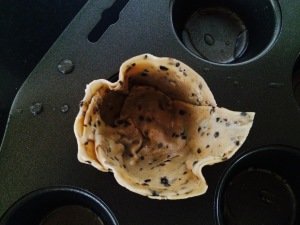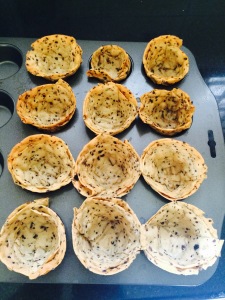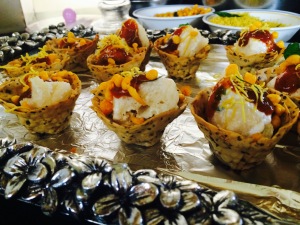 Preparation time : 10 -15 minutes
Cooking time      :  5-8 minutes
Serves                : 10 members
Description
Pappadam, appalam, paped or with its any form.. I just love it. A meal had with a pappadam beside sure does help me gulp in a bit more. The pappadam was there on the table every lunch. Puffed up, crisp and light ( well it's the Kerala pappadam's ) as a kid. Me and my evoking foodie childhood memories. In fact, my dad was nick named pappadam samy. I really don't know why? Must be because of the love he had towards it and I guess it was just passed down to me. I really get excited to know new recipes that are done with things I love and this one was sure for keeps. Who will not want to give a try to this fuss free, gratifying and popular with every one dish. As I started to make this dish, my cook keenly taking note of what I was up to, says " amma, you turn into a child once you step into the kitchen and play around like a kid in the candy store with utter joy. Don't you get tired ". I just smiled and the saying "A man who loves good food has a way of making it gravitate toward his kitchen." Came into my mind. Coming to the dish,it is no more than an easy assembling job and is prepared in advance making it ideal for entertaining large groups when pressure is mounting and time and energy declining. These cups can be made 1- 2 days ahead and stored in air tight containers at room temperature. It's best served as an appetiser or a snack at a party adding so much more glamour letting the guests oomph about us as self – taught culinary whizz's.
| Ingredients | Quantity |
| --- | --- |
| Masala pepper paped's | 10 |
| Water | 2 Cups |
Other things required
| | |
| --- | --- |
| Small Muffin tray | 1 |
| Sharp Kitchen scissor | 1 |
Method
Preheat oven to 180 degree Celsius for ten minutes.
Pour water into a wide vessel with high sides. Grease the mini muffin tray with oil in to each dent generously.
Pour water into a wide, flat mouthed vessel with high sides. Place one masala pepper paped into the water for 30 -50 seconds to soften and get pile able.
Remove the paped carefully and fold into a semi circle. Cut into equal triangles with the help of a sharp kitchen knife.
Place one paped triangle with the "V" shape placed into the bottom greased muffin tray dent half way and the rest coming up to the sides of the dent.
Take the other cut paped triangle and do the same as above over lapping the previously placed paped triangle to get a cup shape.
Press well making sure both the triangles stick together and has no gap to get a cup once baked.
Do the same to all the remaining papeds as above. Bake in the preheated oven for 5 to 8 minutes or until cooked and gets crisp with out getting burnt.
Remove the muffin tray from the oven. Cool a little so the paped cups get crisp ( if left for too long they tend to get soggy ).
Remove the cups and store in dry air tight containers until needed to be used.
Just before serving, fill with filling of choice and serve immediately in style.