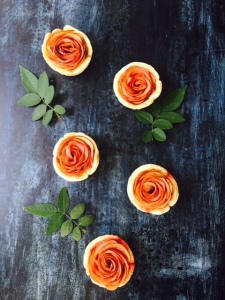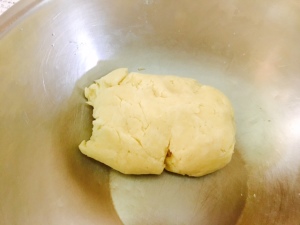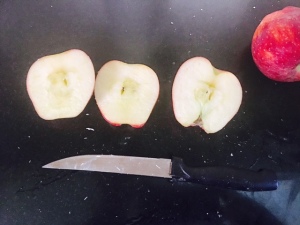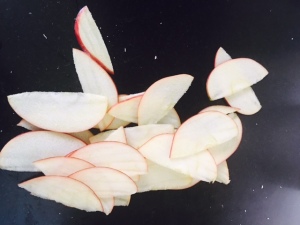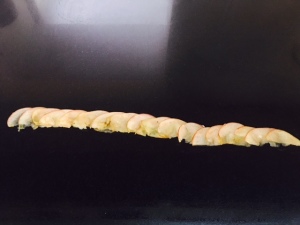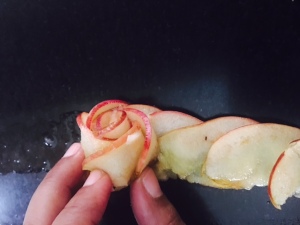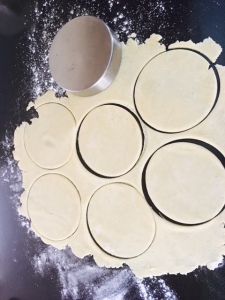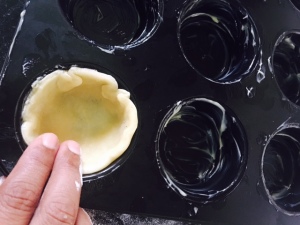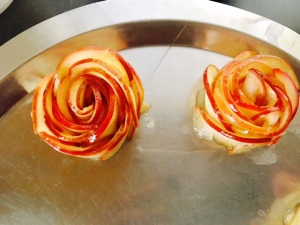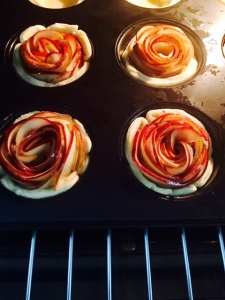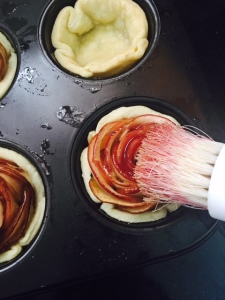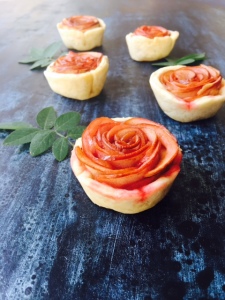 Preparation time   : 40 minutes
Cooking time        : 40 minutes
Serves                  : 5 members
Description:
I get to see an apple tart image on one of a foodie groups that I am a member of which leaves me awe struck to think how on earth do people make such exotic stuff from a home kitchen. My mind goes on to say " she must be having all the possible high end equipments required for such results ". After a few months time, I get to see a video where they made roses out of apples. It looked so easy and lovely. I immediately tried it out with my regular tart base and the apple rose's on top. I could not believe that I made these beauties. They looked so very fancy, like what I gazed on from the roads of Paris into all the pastry shops there.( gosh, enough of self praising yourself..he he at times I just have to do it to lift myself more ) well, come on all, give these apple rose tarts a try and lift yourselves too.
Apple Rose tart 
Ingredients for the tart
| Ingredients | Quantity |
| --- | --- |
| Flour | 250 gm |
| Cold butter | 100 gm |
| Sugar | 1 tablespoon |
| Ice water | little |
| salt | to taste |
Filling ingredients
| Ingredients | Quantity |
| --- | --- |
| Apples | 2 sliced to thin slices with skin |
| Sugar | 1/2 cup |
| Melted butter | 4 tablespoons |
| Lime juice | 3 tablespoons |
| Mixed fruit jam | 1/4 cup |
Method for tart shell
Mix flour, sugar and salt to taste. Rub the cold butter into the flour mix to get a bread crumb consistency. Then sprinkle cold water little by little and bring together to get a dough. Do not knead to much. Cover with cling film and keep in the refrigerator for half an hour.
Roll the pastry dough to an 1/2 inch thick equal circle. Cut out small circles with a round mould. Press down each cut circle into a greased muffin tray to get a cup shape. Place in the refrigerator.
Preheat the oven to 180 degrees Celsius.
Method for filling : 
Toss the apple slices over lime juice to avoid de – coloring of the apple slices.
Pour little melted butter and 1/4 cup sugar over the sliced apples and microwave for one minute in a microwave safe vessel.
Mix the remaining butter and sugar together. Apply it over the tart shells in the refrigerator.
Lay 18 slices of microwaved, cooked apple slice over lapping each other. Roll them tightly from one end to the other to get a rose shape.
Place the apple rose over the tart shell in the muffin tray. Do the same to all the apple slices.
Place the muffin tray into the preheated oven and bake for 25 -30 minutes. Remove and cool completely.
Heat the mixed fruit jam in a microwave oven for a minute to melt. Brush the melted jam over the apple roses and Serve.