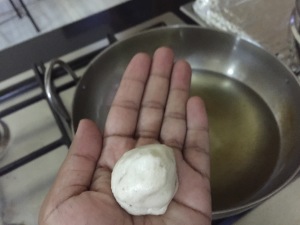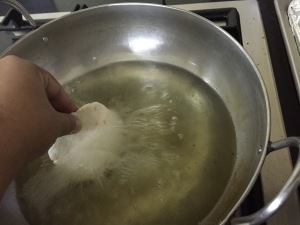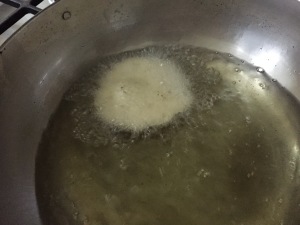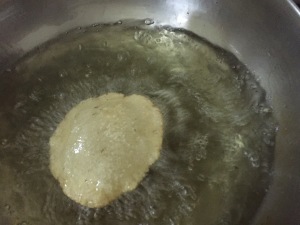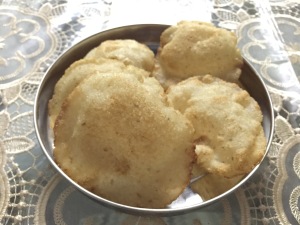 Preparation time : 4 hours soaking + 30 minutes
Cooking time      : 2-3 minutes
Serves                : 6 members
Description
My newly wedded daughter and son-in- law were busy attending parties at all our relatives homes. This is a custom that we follow to introduce the new bride or groom of our family to get to know our near and dear ones. We make sure that the entire family is there in all the parties hosted. It's some thing like a give and take policy. Every home takes efforts to show case their table spread in style be it simple or grand to the newly wedded couple. Like wise we were invited to my cousin sister cithara' home in Coimbatore. My aunt ( dad's eldest sister who is my cousin's mother in law too ) had a grand Malabar spread. Curious me landed in the kitchen and saw two of my aunts making this ney pathiri in greased banana leaves. It was just pure magic to see them do the entire lot. Since then, I have been wanting to give a try but it just did not happen. Finally I made sure to make these recently on my daughter's visit home. As always, authentic dishes are tricky to master but this one I nailed it though being nervous. It tasted so similar to the maavu rotti we make at home but crisp and puff textured. Every one gave a green signal to the dish and I will be making them often for sure here after. Every custom our ancestors left us to follow sure does have a purpose.. Here the age old custom of feasting with the newly weds let me know about a new dish, learn it, give a try and share it with you all.
Ingredients 
| Ingredients | Quantity |
| --- | --- |
| Raw rice / ( pacha arisi ) | 2 cups |
| Rice flour / iddiappam flour | 1 1/2 cups |
| Salt | to taste |
| Water | little |
| Grated coconut | 1 1/2 cups |
| Cumin seeds | 2 teaspoon |
| Small onion | 5 |
| Oil | to deep fry |
Method 
Soak the rice in water for 3-4 hours. Drain and grind with little water until it becomes coarse and grainy mixture.Add rice flour and mix well to get a semi thick consistency dough.
Blitz the grated coconut, small onions and cumin seeds together in a food processor. Add salt and mix with the ground rice coarse mixture.
Heat oil in a deep pan. Take lime sized balls from the ground rice flour mixture. With greased hand's flatten the lime size ball's into a disc of 4-5 mm rounds over a greased plastic sheet. Remove the ney pathiri gently.
Drop the ney pathiri one by one into the medium hot oil. First you see bubbles and then it puff's up. Deep fry to puffed and golden in colour.
Drain and serve hot with any curry of your choice.