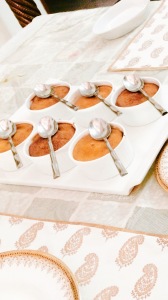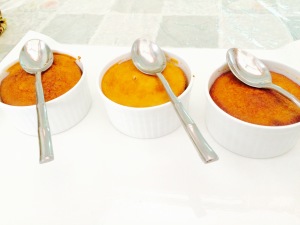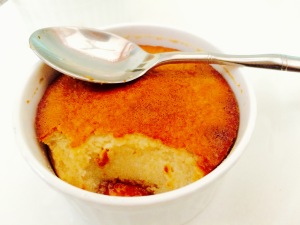 Preparation time  : 15 minutes
Cooking time       :  30 minutes
Serves                 :  5 members
Description
I always make caramel pudding my version that I learnt from one of my aunts which is an ever fail recipe. I once served that version to hubby dear's niece Zenofer and she told me, she likes her mothers version better. From that day, I have been wanting to try her mother's ( wahitha's ) version which has bread in it. I got the recipe from wahitha and made it for an evening high tea party at home. I didn't get to taste the pudding as I made just eight individual servings and I was expecting more guests that evening. I kept an close eye on how well the caramel pudding was being welcomed by the guests. Every bit of the pudding was vanished letting me to craze once again about the taste of the pudding. But being left with no left over's sure is a good sign of a lip smacking dessert that's for keeps. This dessert works wonderfully at all times of the day, whether for breakfast, as a snack or as a quick happy Dessert. A sure legendary dessert loved by all that was popular at up market restaurants and private posh parties in the late seventies. For a country that pays close attention to the texture, aroma, color and taste of the food we consume, it comes as no surprise that this check's every home that has earned its pride of place here. while the manner of making this humble desert Varies from country to place to region across the world. Now I leave it to you all to give a try to this version and let me know the results before I get to give my next try of this caramel bread pudding.
| Ingredients | Quantity |
| --- | --- |
| Bread slices | 6 |
| Eggs | 2 |
| Milk | 1 cup |
| Sugar | to taste + 5 tablespoons to caramelize |
| Vanilla essence | 1/4 teaspoon |
Method
Heat a pan with 5 tablespoons of sugar with one teaspoon of water. Let the sugar dissolve and get to a deep golden syrup.
Pour the caramel into the vessel in which the pudding has to be made. Set aside to set for ten minutes.
Blend all the other ingredients together in a food processor. Pour this mix over the set caramel.
Steam for 30 minutes covered with foil paper. Remove and serve hot, warm or chilled over night in the fridge and then de- molded.