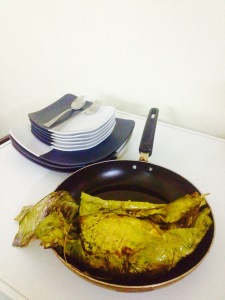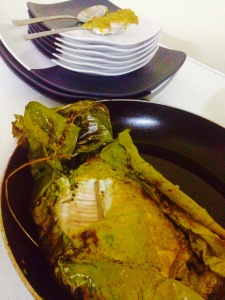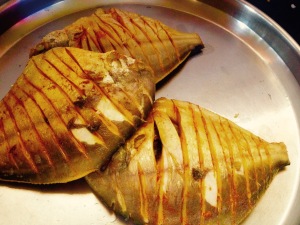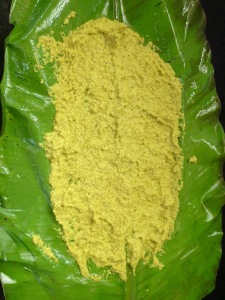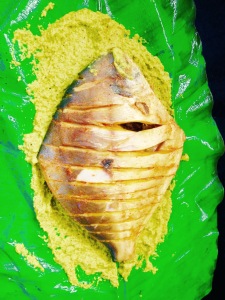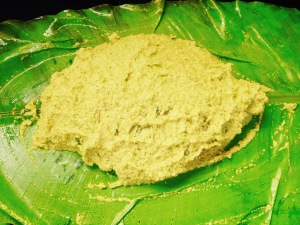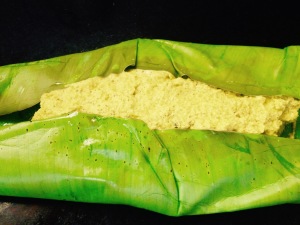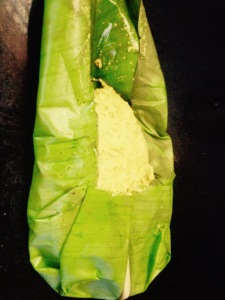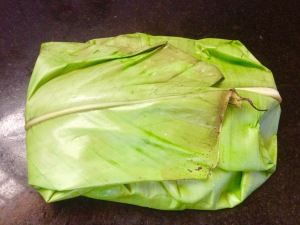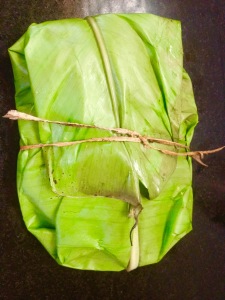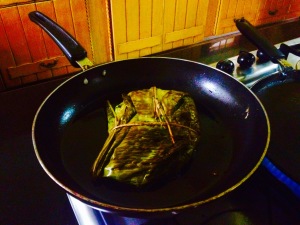 Preparation Time  : 40 minutes
Cooking Time       : 16 – 20 minutes for each fish .
Serving                 : 2-3 members
Description
Other than having a few bengali seniors, class mates and juniors… I have no idea about their food habits to their culture, language ….. I can go on and on. But I know all Bengali ladies are very beautiful with their cotton Saree's and big round bindhi on their forehead  and are very artistic people. Have heard hubby dear talk a lot about the fish and shell fish in Calcutta and not to forget the mighty resagullas for sure. I have seen a few cookery shows featuring Bengali food and got to know they love their fish and use a lot of mustard oil, mustard paste, panch pooran ( five spice ) powder and add a little sugar to most of their dishes. Hope what I have assumed is right ??  Me, not to be blamed as no country on earth has more diverse culture's, appetite's, language's   and more ways to satisfy them like we Indians do.  With our hundreds of ethnicities , natural bounty and inventive cooks our country is definitely a food lovers paradise. I believe, one way to understand and experience what it means to be Indian is through our country's varied, constantly evolving cuisines. I ended up making this dish as when it comes to fish , I always end up with a Tamil or Kerala recipe. So for a change with hearing hubby dear  rave about Bengali style fish ,it was about time for a do over.  Gave a try with the help of searching for a recipe that interests me in the world wide net. I didn't want the regular onion – tomato base so stuck to this combination of mustard seeds and coconut paste base. I sure did add a few ingredients and followed the recipe to the core . My version is made more flavorsome with an additional dash of vinegar. The final product looked pale but when tasted it was out of the world therapeutic comfort food. This dish can never fail to make you feel indulged. Happy me as I found a wealthy way to play with ingredients in true blue Bengali style. So here starts my inspiration to begin an affair with bong food…
Ingredients

| Ingredients | Quantity |
| --- | --- |
| Fish | 2 whole white pomfret fish cleaned and make close slits on both sides |
| Lime juice | of one lime + more to drizzle over the fish |
| Mustard seeds | 2 1/2 tablespoons |
| Grated coconut | 1 cup |
| Green chillies | 8 or more to taste |
| Salt | to taste |
| Sugar | 1/2 teaspoon |
| Turmeric powder | 1 1/2 teaspoon |
| Vinegar | 1 teaspoon |
| Oil | 3 tablespoons + to drizzle + 2 tablespoons to fry |
| Banana leaves | 2 big |
| String / tread | to tie |
Method
Smear fish in salt , lime juice and turmeric powder .
Apply little oil over banana leaves. Place the greased leaves over a gas burner and smear the leaves so that they loose their firmness. Set aside cutting them longitudinally into two equal parts .
Grind mustard seeds, coconut, green chillies with little water and vinegar to a smooth paste. Add sugar, salt, turmeric powder and 3 tablespoons of oil to the ground paste and blitz again to mix well .
Divide the paste into equal two portions and set aside. Heat oil to shallow fry. Slightly fry the fish in hot oil and keep aside to cool completely. Coat the cooled fish with coconut paste.
Place a coated fish in the centre of a banana leaf. Drizzle with a squeeze of lime juice and little oil  Neatly fold the banana leaf and tie with a thick string.
Heat oil in non stick wide pan. Cook banana leaf wrapped fish on either sides for 7-8 minutes in medium low heat. Remove and serve hot.