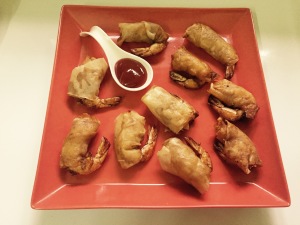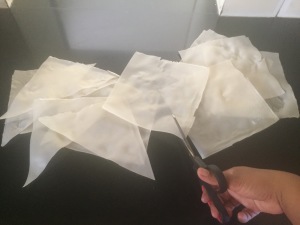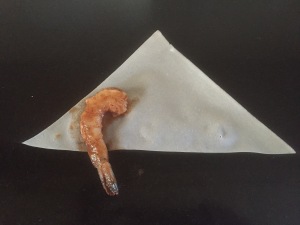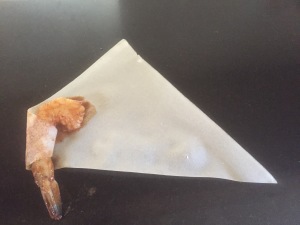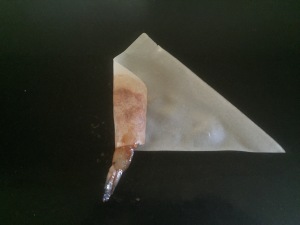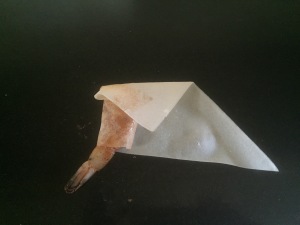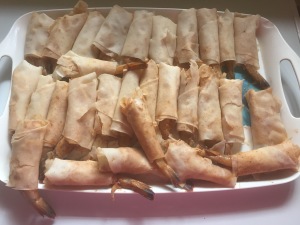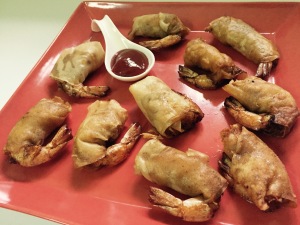 Preparation time : 1 hour for marination + 20 minutes
Cooking time      :  2 minutes for the each batch deep fried
Serves                :  4 members
Description
At times when you run out of ideas to come up with a new dish. That's when I dig into the locker I have in my head, where I store ideas that pop up magically at weird times. This idea was kept undisturbed for a very long time. So put it to use having my boy home for his holidays who loves his prawns any ways. I had my doubts about the Spring roll sheets coming apart when deep frying as I didn't use any paste to stick them. So tried with one and the prawn when cooked gets bigger which helps the spring roll sheet to hold it with out going apart. A rocking dish where myself and my foodie boy gobbled up most of the fatty culprit snack. It's pointless to resist such food with nuances of texture and flavor. This simple yet impressive dish sure is a must try for all home ministers around the world..
Ingredients for marination
| Ingredients | Quantity |
| --- | --- |
| Prawns | 1/4 kg cleaned with tail intact |
| Ginger and garlic paste | 1/4 teaspoon |
| Light soya sauce | 1/2 teaspoon |
| Tomato sauce | 1/2 teaspoon |
| Vinegar | 1/4 teaspoon |
| Red chilli sauce | 1/4 teaspoon |
| Red chilli powder | 1/4 teaspoon |
| Salt and pepper | to taste |
Other ingredients
| Ingredients | Quantity |
| --- | --- |
| Spring roll sheets | 6 , each cut into triangles |
| Oil | to deep fry |
Method
Marinate the prawns with all the ingredients mentioned under marination for one hour.
Take one cut triangle of the spring roll sheet. Place it with facing towards you.
Top with a marinated piece of prawn on the left end of the triangle making sure the tail part is out of the Spring roll triangle.
Wrap the left end of the Spring roll sheet triangle over the prawn.
Fold the top part over and roll tightly.
Do the same to all the marinated prawns and Spring roll sheets.
Heat oil to deep fry. Drop the wrapped prawns in batches of four at a time.
Deep fry in medium heat until crisp for a minute or so making sure not to burn them.
Drain and serve hot immediately with sweet chilli sauce.